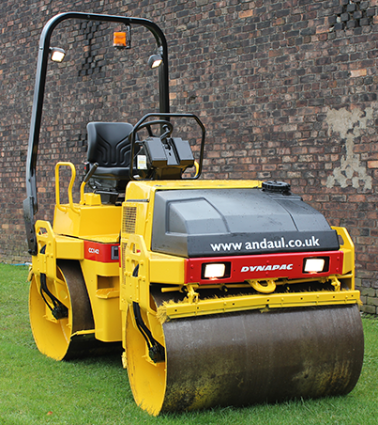 Plant Repairs
Efficient and comprehensive plant machinery repairs in St Helens, Liverpool and the Northwest!
The range of equipment currently being repaired consists of:
Full range of pavers c/w gas or electric screeds
Full range of rollers including ride on/walk behind rollers and PTR rollers
Full range of 360 excavators
Full range of 180 excavators
Full range of dumpers (both wheeled & tracked)
Compressors
Generators
Lighting towers
Forklifts
Small petrol/diesel powered plant
Electrical small tools
Commercial vehicles
Fuel Bowsers
Hydraulic Hoses made to pattern onsite. Hoses can be offered by supply only or supply and fit basis
All types of repairs and servicing contracts will be considered. We also have coded welders for onsite repairs were we can undertake the fabrication of small guards up to major welding repairs. We are able to offer service contracts in addition to our call out service were we specialise in repairs to all types of surfacing equipment and general construction site plant. Our services are available to customers across St Helens, Liverpool, the Northwest and beyond!
For more information, please don't hesitate to contact us today on 01744 811 500!